Suzuki GSXR1000
Supercharger Kits
Each Suzuki GSXR1000 supercharger system includes all necessary components to ensure safe, reliable operation.
The Motorcycle supercharger kits are designed and offered by TTS Performance Parts in UK.
For more information, please visit TTS Performance Parts Website.
Model
HP ​
Suzuki GSXR1000 (K1 – 4)
140 > +200
Suzuki GSXR1000 (K5 – 7)
155 > +210
Suzuki GSXR1000 (K8)
– > +260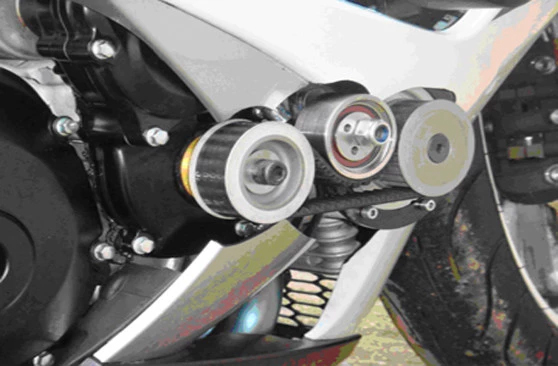 Our Rotrex supercharger conversion offers outstanding performance with no compromise in drivability. You can poodle around in high gear at the lowest revs and still pull away cleanly right through to the redline. The engine has instant throttle response and absolutely no lag in any gear from any revs, it has to be ridden to be believed.
The conversion is totally complete. You get full written instructions, heavy duty clutch springs. In most cases the standard ecu can be used and reflashed, on some models a power commander will be required.
The power is delivered in such a sublime way that a novice could ride it without being intimidated. Thou this is not to be advised as being aggressive with the throttle and this baby pick up the pace with extreme rapidity. It takes a very experienced rider to use the power available to the full.
If you want an extreme machine that has horsepower with manners, this conversion is for you.
Price
K1-4 kit – Price from: 3750.00 Euro excl. VAT
K5-7 kit – Price from: 3750.00 Euro excl. VAT
K8 kit – Price from: 4050.00 Euro excl. VAT
The Suzuki GSXR1000 Kits are offered by TTS Performance parts in UK.
Please contact them directly by interest.