Suzuki Hayabusa
Supercharger Kits
Each Suzuki Hayabusa supercharger system includes all necessary components to ensure safe, reliable operation.
The Motorcycle supercharger kits are designed and offered by TTS Performance Parts in UK.
For more information, please visit TTS Performance Parts Website.
Model
HP ​
Suzuki Hayabusa (stage 1 kit)
175 > 250
Suzuki Hayabusa (stage 2 kit)
175 > 300
Suzuki Hayabusa (drag-race kit)
175 > 450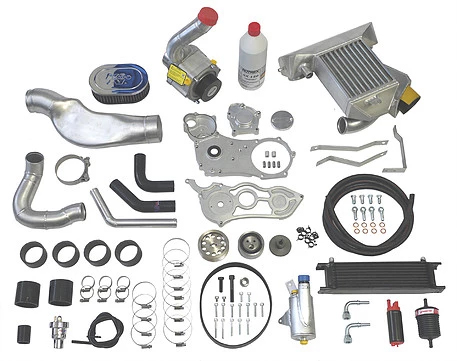 The re-engineered drivetrain bring everything 20mm further inboard, a positive belt tensioning system has been created and space has been created above the supercharger allowing it to pick up clean air away from the road. The result is much improved ground clearance, virtually no difference to stock. Additionally it is possible to keep the original oil cooler and radiator, which is not possible with any other Forced Induction conversion available.
We have a stage 1 low boost none inter-cooled version giving 230 bhp. A stage 2 inter-cooled conversion giving 300 bhp. Also, a full drag-race version which, with engine modifications, will give over 500 bhp.
The Suzuki Hayabusa Kits are offered by TTS Performance parts in UK.
Please contact them directly by interest. 

Price
Stage 1 kit – Price from: 3980.00 Euro excl. VAT
Stage 2 kit – Price from: 4635.00 Euro excl. VAT
Drag-race kit – Price from: 5400.00 Euro excl. VAT