Hyundai Genesis Coupe Supercharger Kits
Each of the Hyundai Genesis Coupe supercharger kits includes all necessary components to ensure safe, reliable operation. Our distributors have developed kits for the following models:
Model
HP ​
Hyundai Genesis Coupe (Stage I)
252 > 400
Hyundai Genesis Coupe (Stage II)
252 > 450
Hyundai Genesis Coupe (V6 GDI)
300 > 420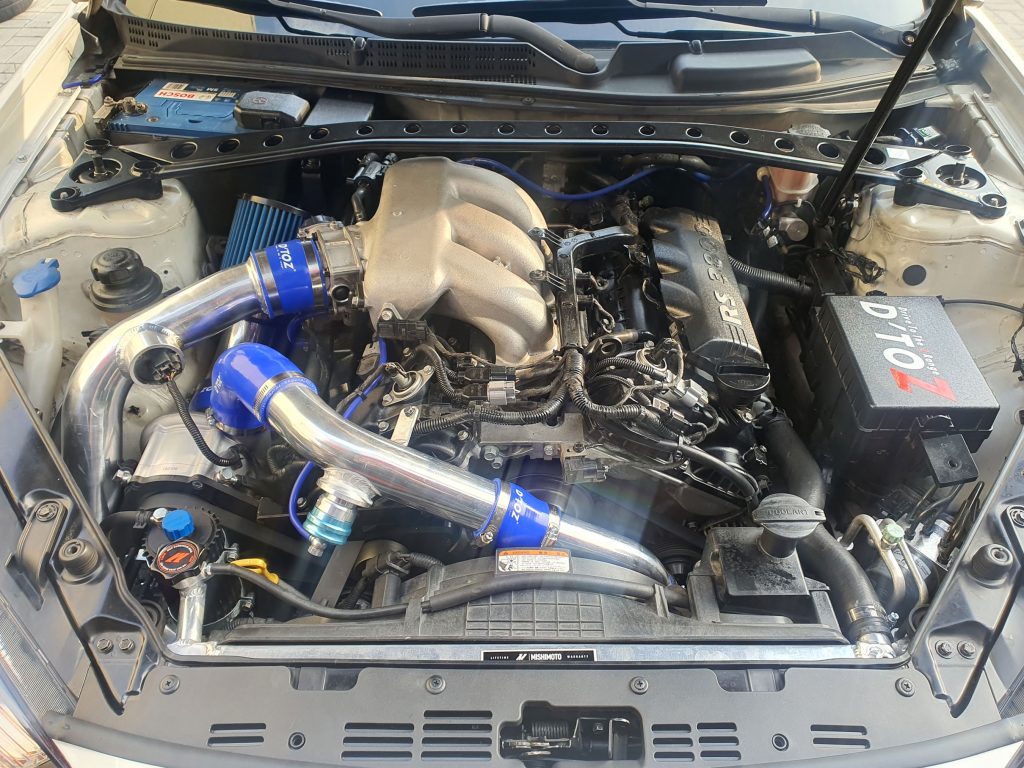 DTOZ, a Korean aftermarket parts manufacturer, is excited to offer a complete bolt on Rotrex supercharger kit for Hyundai Genesis Coupe 380 AT/MT.
The kit will come with a detailed instruction manual and how-to video for hassle-free installation.
The supercharger kit is designed for a direct replacement for OEM parts and requires no modification for use (all necessary brackets required for installation included).
The estimated installation time, with an experienced mechanic, is only around 3-4 hours! And Horse power will be increased around 40~45% comparing with Stock Engine.
This mostly maintenance-free, easy-to-install bolt on kit is a perfect choice for those who are looking to add reliable power to your Genesis Coupe.
The kit will be available in the US first, starting September 2020.
This comprehensive kit includes the following:
Main Components
Rotrex Supercharger C38-81 (Extra cost with C38-91)

Supercharger Pulley
Supercharger Oil Cooler
Supercharger Oil SX150 1L
Supercharger Adapter Plate and Spacers
Supercharger Oil Tank and Filter
Supercharger Belt and Autotensioner Kit
Supercharger Idler Pulley Bearing
Supercharger Damper Pulley Assay

DTOZ Blow-off Valve (BOV)
DTOZ Air Filter
NGK Spark Plugs
DeatschWerks 600cc Injectors
Fuel Pump Assembly
Maintec Intercooler
Intake Pipes and Brackets
DTOZ Silicone Band / Hoses

Power Steering Bracket / Hose
Pricing for supercharger and full kit – Press link for more information:
Hyundai Genesis Coupe BK1 2008-2011 MSRP: 5.600 USD
Hyundai Genesis Coupe BK2 2012-2016 MSRP: 5.300 USD