Toyota Tacoma Supercharger Kits
Our Distributor Underdog Racing Development has worked very hard to bring you the finest supercharger kit for your Toyota Tacoma. The supercharger kits offer a superior combination of power, reliability, compactness and now noise. Below is a list of available kits with worldwide shipping service.
| | |
| --- | --- |
| Model | HP ​ |
| Toyota Tacoma V6 4.0L 2005-2008 | 236 > 308-373 |
| Toyota Tacoma V6 4.0L 2009-2011 | 205 > 337-409 |
| Toyota Tacoma V6 3.5L +2016 | 230 > 365 |
| Toyota Tacoma 2.7L 2005-2015 | 117 > 248 |
| Toyota Tacoma 2.7L +2016 | 124 > 198 |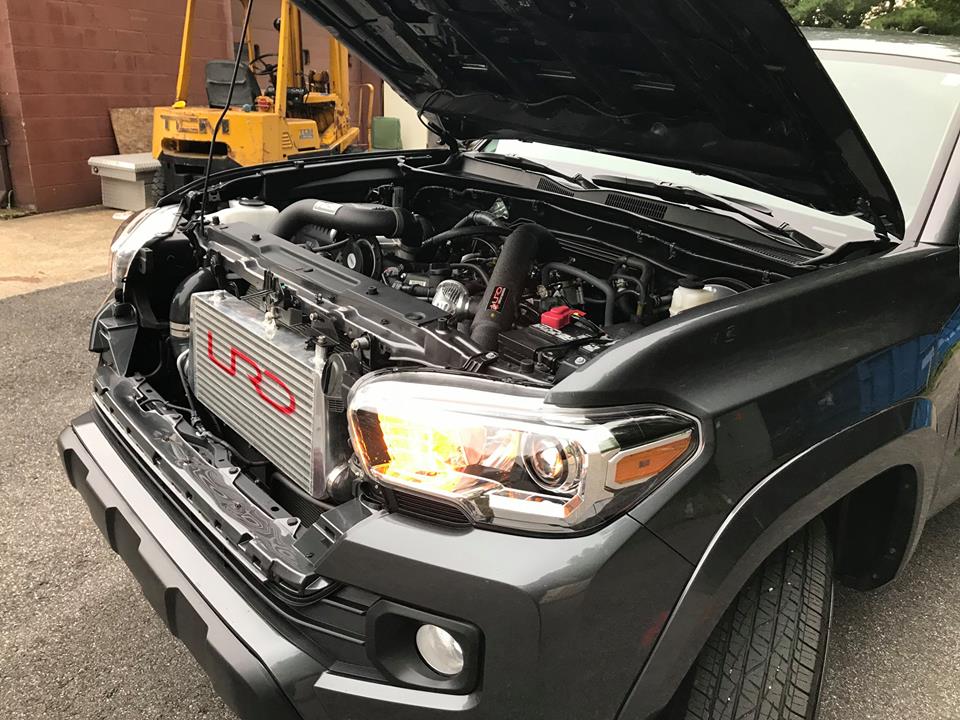 Contact the distributor directly for more information or use the contact form.
https://www.urdusa.com/contact-us/
Phone: +1 877-887-3872
How did Underdog Racing Development get started?
URD was founded in 2004 by two gearheads that had both installed the TRD supercharger system on their Toyota trucks. While in the search for more performance both owners soon realized that the TRD system had its share of drivability and performance issues. However just like all gearheads, once you add power — you want to continue adding more power with the goal of system reliability.
In a search to resolve the problems with the TRD supercharger and establish and stable setup to build on, both guys went searching on internet forums for answers or ideas from other owners. After searching the existing discussions and talking with forum members and Toyota truck enthusiasts, the two performance gurus realized that no previous solution existed.
So in 2004, Underdog Racing Development (URD) was founded by "Gadget" and Brian with the primary goal of marketing a solution to the faulted TRD supercharger.
After some preliminary testing Gadget determined that the fix was as simple as ensuring that the system was properly fueled and properly tuned. After implementing and testing the solution on his and Brian's trucks the solution was posted to Gadget's personal website www.gadgetonline.com and then shared with the internet automotive forums.