Polaris RZR Pro R
| | | |
| --- | --- | --- |
| ​Dealer | HP | Charger |
| Packard Performance | +450 | C30-94 |
| Kraftwerks | 270-345 | C30-94 |
Description from Packard Performance:

Packard Performance is proud to release their RZR Pro R supercharger kit. Featuring state of the art Rotrex SC head unit, billet drive assembly, mounts, intercooler assembly and more.  Capable of 550+hp and 22+psi of boost.
The Turnkey Kit is designed to work 100% with a stock car leaving the bed, clutch ventilation, and intake box untouched.  This allows you to make full use bed accessories and racks with out complications of intercoolers or other components generally involved with forced induction kits. The OEM airlifter and clutch ducting are still used prolonging and protecting both your engine and clutches from the elements.
The Turn Key Kit includes:
Supercharger assembly and all necessary ultra high end billet components
High flow Bar and Plate intercooler with billet end caps and dual fans
Clutch kit (adjustable weights and primary spring)
Pro Efi standalone ECU system w/wideband set up for self adjusting closed loop tuning
Fuel injectors (E85 compliant)
450LPH fuel pump, in tank billet mount, and hardware (E85 compliant)
Charge tubes and air filter tube utilizing OEM air box
All necessary hardware for easy bolt on installation
Builder kit is specific for shops that would like to add their finishing touches with their own tuning, standalone Ecu's, and fueling upgrades. It does not include the following: Pro EFI standalone ecu, fuel pump, and fuel injectors. DO NOT BUY THE BUILDER KIT UNLESS YOU HAVE MEANS OF TUNING THE CAR.  Packard Performance ONLY supports tuning through Pro Efi stand alone ECU's.
Description from Kraftwerks:
Take your Polaris Pro R to the next level with a Kraftwerks Supercharger System.
Whether it's loose sand, dusty trails, deep mud, or steep rock climbing, Kraftwerks Performance knows that power is the name of the game. Of all forced induction kits available for the Pro R in the market today, the Kraftwerks Supercharger System offers the greatest reliability, easiest installation, and the best bang for your buck; all backed by industry leading customer service and decades of experience developing high-performance vehicle systems and components.
The Kraftwerks Supercharger Base System for the Pro R delivers an impressive 270+WHP†.
The 120+HP increase from the Kraftwerks Base System takes the Pro R to a whole new level of performance. Because superchargers are mechanically driven by the engine crankshaft, power delivery is linear and instantaneous with zero lag; providing drivers with predictable, confidence inspiring, and controllable Kraftwerks Power.
At the heart of the Kraftwerks system is a highly efficient centrifugal supercharger, which makes boost without the excessive heat common with other types of compressors. For added reliability, the blower has its own cooling system that is independent from that of the engine and is mounted to a CNC machined aluminum bracket assembly that features an auto belt tensioner for improved belt life.
Kraftwerks Supercharger Systems include a lightweight high-efficiency tube-fin intercooler that dramatically cools the pressurized intake charge air for further improvements in both power and reliability. For the best possible cooling results, the intercooler is mounted directly over the rear firewall where there is free-flowing air, no additional heat radiating from the engine, and no chance of the intercooler getting caked in mud. The intercooler, supercharger, airbox, and engine are connected together with neatly routed precision bent lightweight aircraft grade aluminum piping and high-quality silicone hose couplers. For vehicles where air flow to the intercooler is limited, Kraftwerk offers an optional triple fan intercooler shroud kit.
On top of countless hours of in-house R&D and torture testing in the field, Kraftwerks Supercharger Systems are race proven, with numerous wins ranging from extreme bounty hole racing, desert racing, and perhaps the toughest race of all, the King of the Hammers. Racing improves the breed, and our proven track record provides Pro R enthusiasts with peace of mind that any extra power made will not come at the expense of reliability. For racers and enthusiasts seeking more power than what the base kit offers, Kraftwerks will be offering high-pulley upgrades for the C30-94 supercharger as well as 'You-Tune' Kits†† that feature the larger C38 superchargers.
Contact your Kraftwerks Dealer or order your Pro R Supercharger System online today. Experience and understand for yourself what it means when we say 'Not All Boost Is Created Equal!'
The Polaris Pro R kits are offered by these dealers:
Please contact them directly by interest. (Click logo to visit)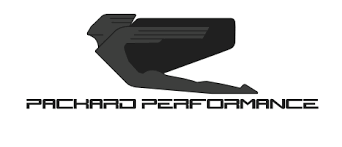 Key Features of the Packard Performance Kit:
Rotrex C30-94 Supercharger
Instant throttle response
14psi (at sea level)
450 Crank HP on turnkey kit with 100% stock engine
E85 only (flex fuel coming soon)
Key Features of the Kraftwerks Kit:
Rotrex C30-94 Supercharger
Instant throttle response
8psi Boost – High boost version coming soon
270 Wheel HP  – a 120 WHP gain!
Easy Bolt-on solution – install time 5-8 hrs
1150cc Injectors and 3 bar Map sensor included