Ginetta F400 / Farbio GTS Supercharger Kits
With a power-to-weight ratio of over 250bhp per ton, the Farbio is up there with cars like the V8 M3 and 911 Carrera S, and it feels about that quick; Farbio claims 0-60mph in 4.8sec and 160mph-plus all-out.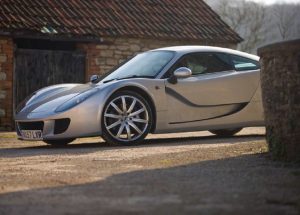 At a cruise, it's reasonably refined and feels long-legged, the sort of car you could rack up big mileages in without effort. The ride/handling compromise is impressively resolved, the chassis absorbing or rounding off all sorts of tarmac pocks, lesions and scars impressively, yet at the same time the ground-skimming front end feels tightly damped and eager.
The steering is very quick and direct, and backed up by strong grip from the Toyo Proxes T1-R rubber, yet the Farbio doesn't feel nervous. It flicks into turns with the agility you'd expect of a light car, staying flat and scrub-free, the tail showing little sign of inertia despite packing that V6.
Traction seems undefeatable in the dry, but if you find a wet, tight hairpin, the GTS will demonstrate that it's progressive and poised beyond the limit. The torque of the V6 unsticks the 285/35 rear tyres before the apex, the tail shifts gently into oversteer and a relaxed handful of opposite lock steadies the slide. There's no limited-slip diff, so if you back off to help arrest the slide, when you pick up the power again the inside rear spins and the tail comes back into line.
With new inlet, exhausts and ECU it delivers a claimed 262bhp, and there is also the option of a Cosworth-developed supercharged version, the Rotrex blower boosting the output to 384bhp.